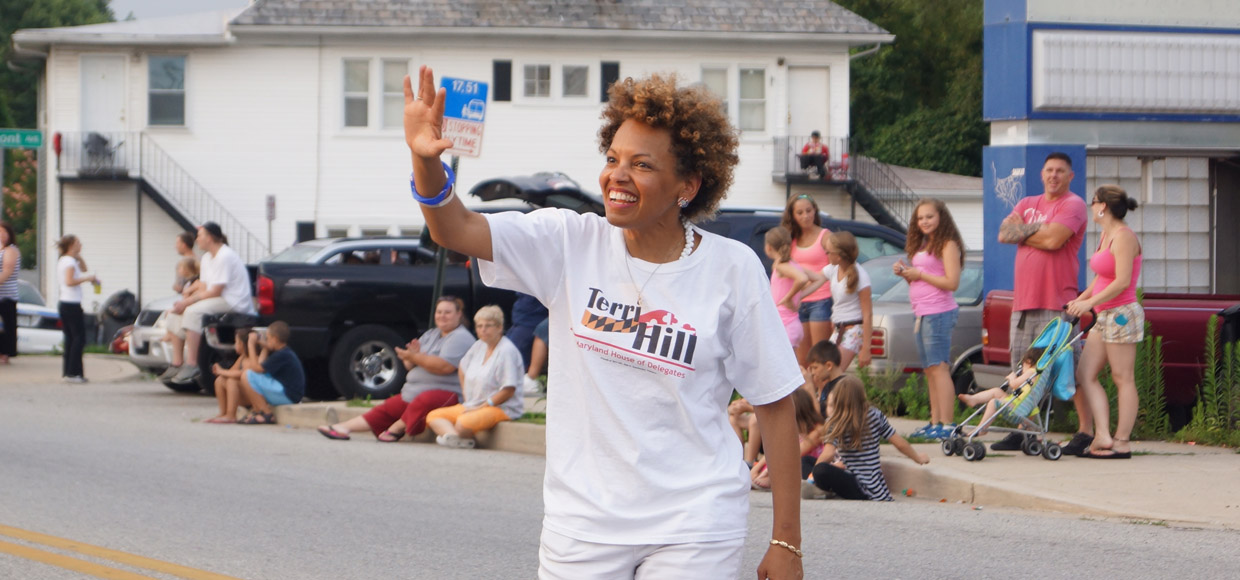 I'm Terri Hill, Maryland State Delegate for District 12A.  It is important to me that the counties, district and state that I love continue to provide citizens with what we value most:
Job and career opportunities with financial security

Business growth and development for the 21st century

Great schools and educational opportunities

Safe and inclusive communities that nurture creativity and industry

Preservation of Maryland's environment—the source of its beauty and wealth

Compassionate health care that promotes prevention and the highest standards of care

A living standard that affords a superior quality of life
You can follow me in Annapolis by visiting my General Assembly Page.
Your support is important to me as I continue to fight for a better Maryland every day.